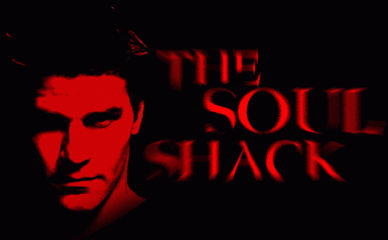 Welcome to the Soul Shack! This site is a branch of Encyclopedia Buffonica, the Site With Bite.
If you have any questions or comments, email me at angel-sucked-into@thevortex.com. If you would
like to help by writing episode summaries, sending me news, or anything else, that would be
great! And if you own a site, link to me! Please??? Enjoy your stay at the Soul Shack, and have a
spiffy day.